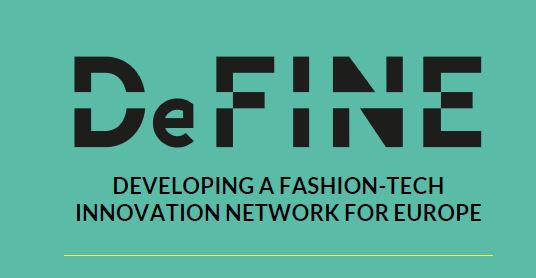 Genius Objects laureate of the first DeFINE Mentoring program
Genius Objects is proud to be part of the first promotion for the DeFINE mentoring program.
DeFINE - Developing a Fashion-tech Innovation Network for Europe – is a collaborative project co-funded by the European Commission's COSME programme. DeFINE aims to support the fusion of cutting-edge technologies and innovation into the European Fashion and Design Industries, building up a network of incubators & accelerators, start-ups & smes, and financiers to form a fashion-technology community to promote knowledge sharing, new ideas and collaboration. With others ten european startups, we'll be accompagny during 8 month by experts from DeFINE networks, specially by Institut Français de la mode, our lead supervisor.
For Alexandre Faucher, CEO, « DeFINE is a good opportunity for us to integrate this incipient fashiontech network. Since the beggining of Genius Objects, we've seen that the e-textile market is building up. DeFINE is a new strong signal that this sector is growing and is being structured. We're proud to be part of it. »
Learn more about DeFINE : https://www.define-network.eu